Gene Belcher is a main character of the show
Bob's Burgers
. He is voiced by Eugene Murman. He works with his family in the family restaurant. He is the mascot of the family restaurant. The mascot is a burger. His job as the mascot is to dress up in his burger suit, stand in front of the restaurant, and hand out free samples to bring in customers. He usually his keyboard to do so.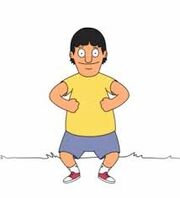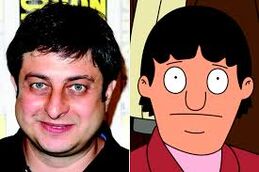 Ad blocker interference detected!
Wikia is a free-to-use site that makes money from advertising. We have a modified experience for viewers using ad blockers

Wikia is not accessible if you've made further modifications. Remove the custom ad blocker rule(s) and the page will load as expected.