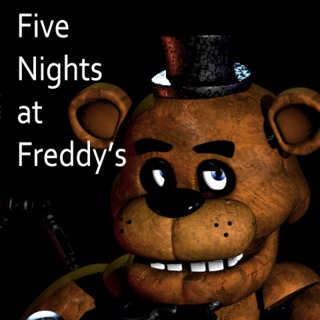 Five Nights at Freddy's
is an indie point and click horror game developed by Scott Cawthon released on August 8, 2014 via Desura and on August 20, 2014 for Stream. The game focuses towards a
haunted pizzeria
where the player plays as a night guard who has to survive through five nights without being stuffed into a
Freddy Fazbear
suit by four killer animatronics.
The game is followed by Five Nights at Freddy's 2, Five Nights at Freddy's 3 and then finally Five Nights at Freddy's 4, which were later released a few months between each individual game.
Unfortunately, there will be no more sequels to Five Nights at Freddy's, but a spin-off game, titled FNAF World, is currently in the making.
For this pages gallery, visit here.
Ad blocker interference detected!
Wikia is a free-to-use site that makes money from advertising. We have a modified experience for viewers using ad blockers

Wikia is not accessible if you've made further modifications. Remove the custom ad blocker rule(s) and the page will load as expected.